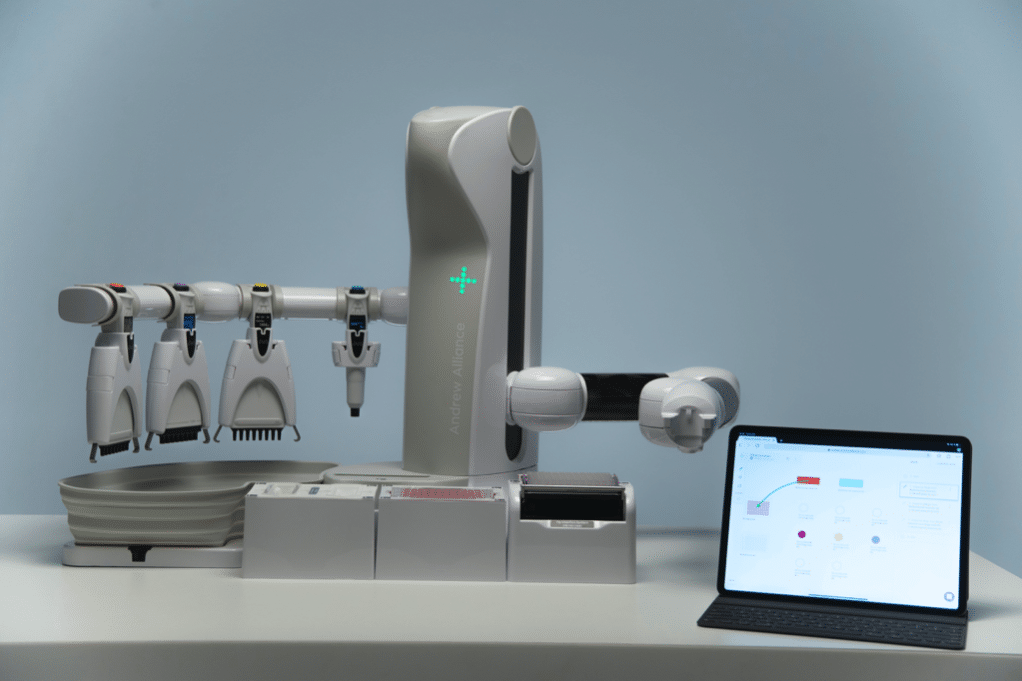 Drop in to see an Andrew+ liquid handling robot in action!
When: 17th March at 11- 2pm
Where: Milton Park Innovation Centre, 99 Park Dr, Milton, Abingdon OX14 4RY, United Kingdom
Meet James Cummins, of Ipsen Biopharmaceuticals, who will be present, and sharing his experience of using the robot. You'll even get the chance to compete with the robot.
Free lunch will be provided (first come first served)