Tube & column gripper
Tool for Andrew+
Andrew Alliance continues to add connected tools that are used in the 'tool stand' on the Andrew+ liquid handling robot.  These tools are used to move labware from one Domino in its workspace, to another, providing greater adaptability to a wider range of workflows. Currently, a column/tube gripper and microplate gripper are used for the rapid and easy transfer of centrifuge tubes and microplates, respectively.
Part of the expanding range of available connected tools for the Andrew+
Fully integrated with OneLab
Automatically identified and paired with Andrew+
Does not require any training
Column gripper is designed to enable the automation of the Macherey-Nagel NucleoBond® Xtra Midi Kit
Microplate gripper can move ANSI SLAS standard microplates between Dominos and connected devices
Discover our other products
Unique software solution that allows scientists to design and execute laboratory protocols.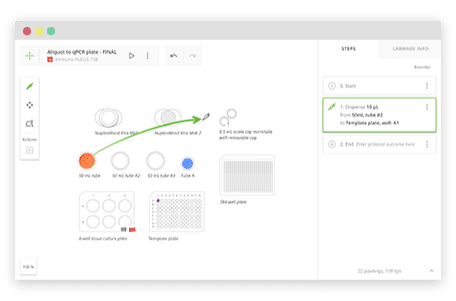 The unique liquid handling robot designed for scientists.